Everybody's favourite Masala Chai combined with our baking skills and you get these flavourfull cupcakes.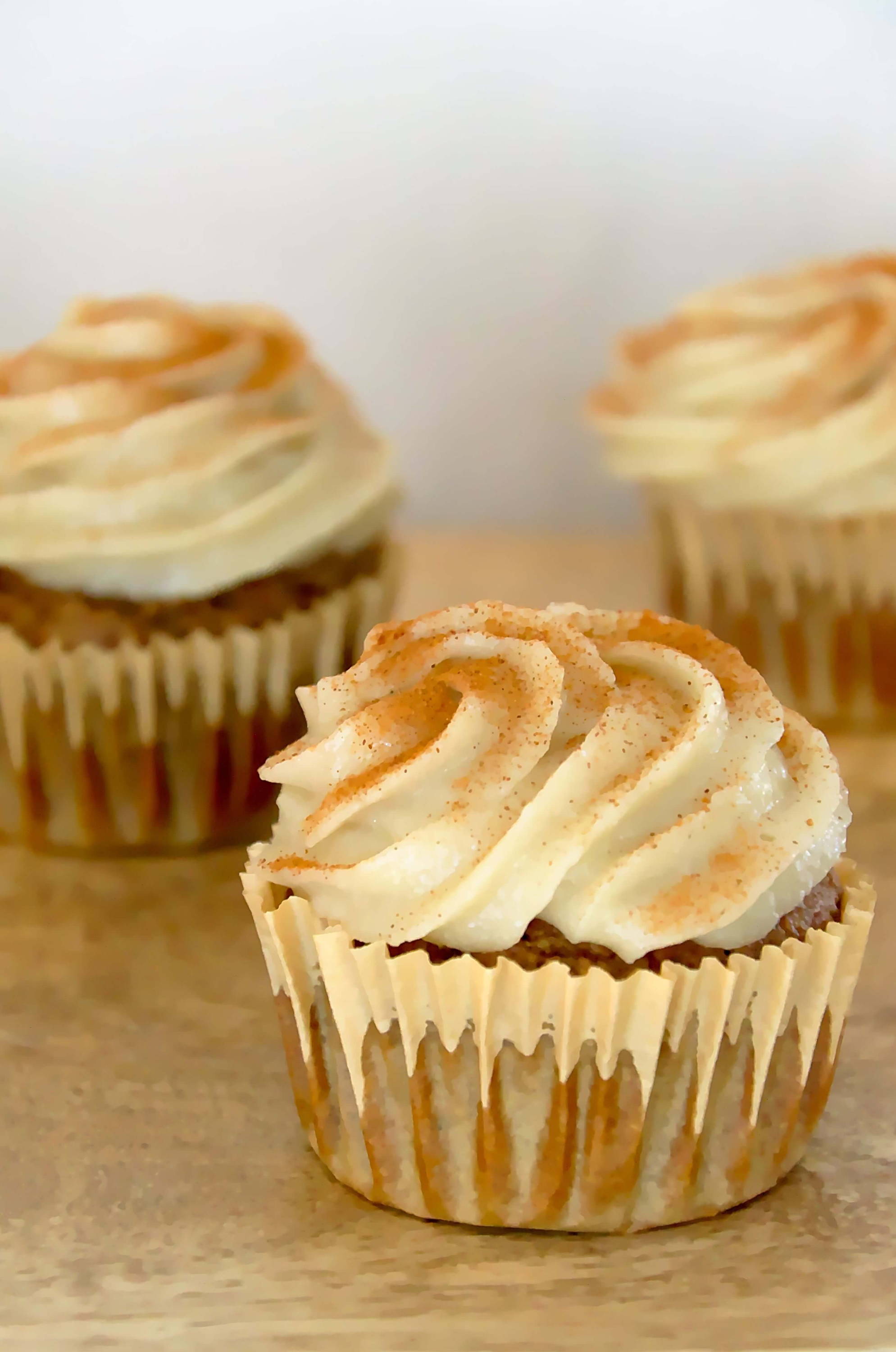 1/2 teaspoon each ground ginger, cinnamon, cardamom and cloves

1/8 teaspoon black pepper

1 large egg,room temperature

1/2 teaspoon vanilla extract

1-1/2 teaspoons baking powder

2/3 cup milk of your choice
6 tablespoons butter, softened

3 cups confectioner's sugar

3/4 teaspoon vanilla extract

3 to 4 tablespoons milk of your choice
First combine the ground ginger, ground cardamom, ground cloves, ground cinnamon and pepper in a small bowl and set a side.
In a large bowl, cream butter and sugar until light and fluffy, 5-7 minutes. Beat in egg and vanilla. Combine the flour, baking powder, salt and 1-1/2 teaspoons spice mixture. Gradually add to creamed mixture alternately with milk, beating well after each addition.
Fill 12 paper-lined muffin cups two-thirds full. Bake at 350° until a toothpick inserted in the center comes out clean, 24-28 minutes. Cool for 10 minutes before removing from pans to wire racks to cool completely.
In a large bowl, beat butter until fluffy; beat in the confectioners' sugar, vanilla and remaining spice mixture until smooth. Add enough milk to reach desired consistency. Pipe frosting over cupcakes.
You can finish off the cupcakes with touch of ground cinnamon on top, and enjoy your culinary masterpeice.
Serves 4 people, makes 12 cupcakes
1 cupcake: 377 calories, 14g fat (9g saturated fat), 54mg cholesterol, 209mg sodium, 61g carbohydrate (46g sugars, 0 fiber), 3g protein.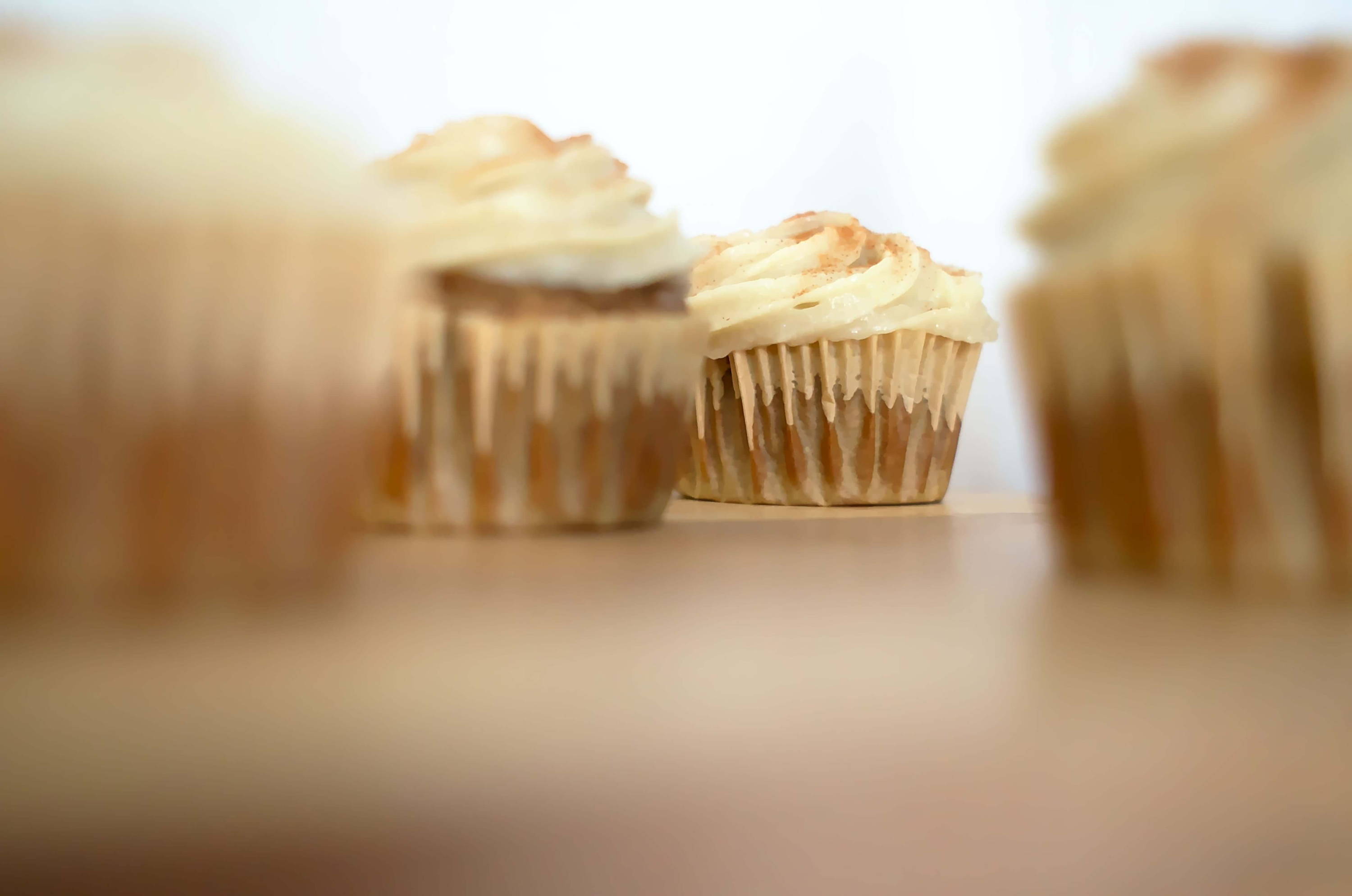 Discover more of our awesome recipes